Welcome to our website...
Internet Sale 73 unsold lots are

now available for purchase

Download Sale 73 PDF Catalogue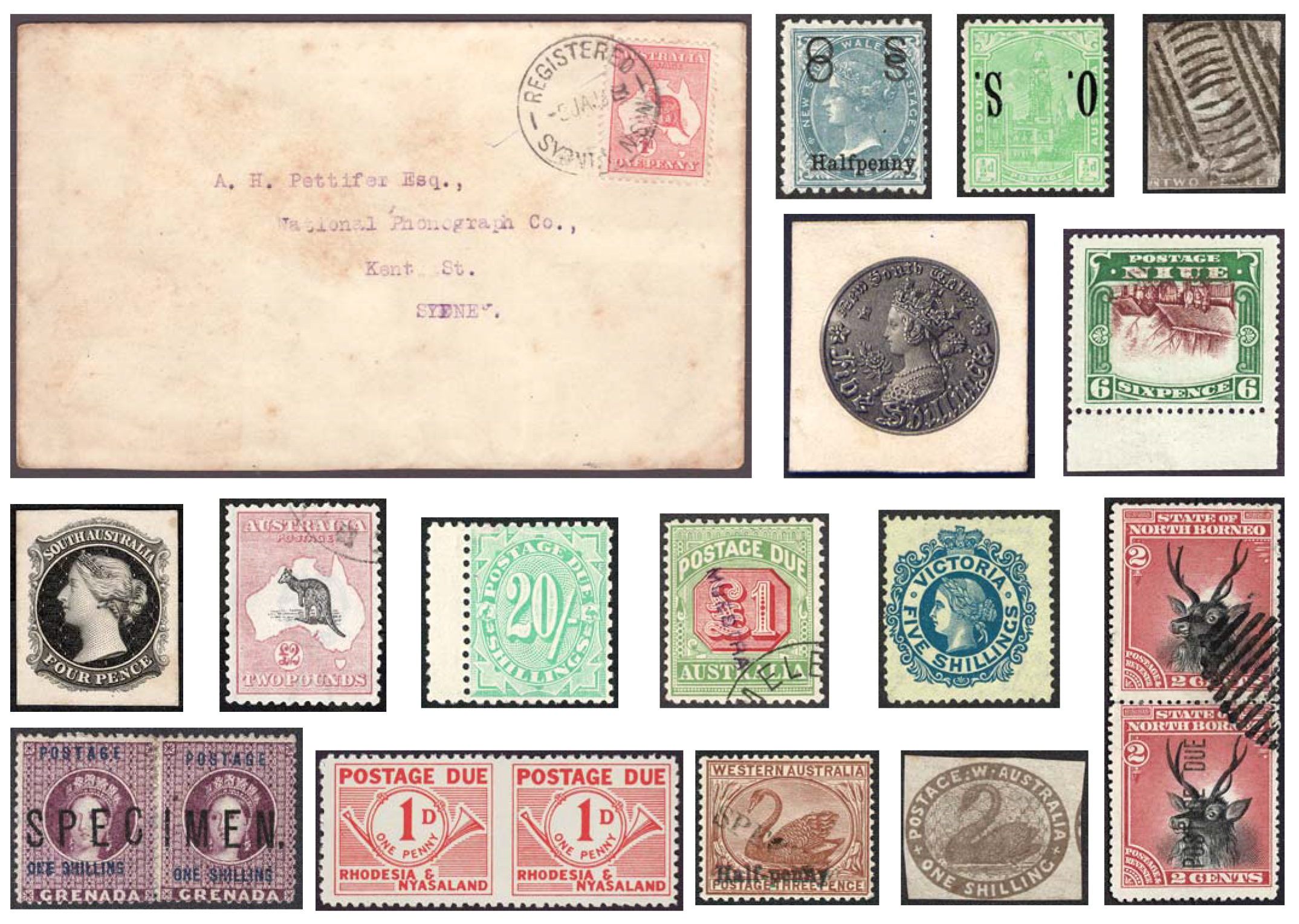 Welcome to our 73rd sale, which was an online auction only, comprising 1,335 lots featuring a wide range of Australasian and All-World material.
A feature is the 'Andrew Halfpenny' collection of ½d issues of the Australian Colonies, comprising 123 lots with proofs, issued stamps, Official stamps and fine usages. Other Colonial material comprises a diverse group, with Perkins Bacon proofs, fine New South Wales Diadems and a good range of the later 10/- and 20/- printings. From Victoria, a wide range of Specimen overprints is offered singly, and there is a fine group of Barred Oval obliterators. Postage dues of both New South Wales and Victoria includes interesting material with some fine covers.
Australian Commonwealth has a fine range of mint George V plate varieties, , pre-decimal presentation die proofs and a fine selection of decimal errors, with missing colours, imperforates and other varieties. An extensive selection of postage dues includes a number of rarities in both the monocolour and bicoloured issues, as well as a number of rare and unusual covers. The postal stationery has selections of envelopes, registration envelopes and wrappers, the latter including a number of the stamped-to-order rarities.
Rest of the World has fine groups of Niue, Papua New Guinea Courvoisier colour separation proofs, and New Zealand, North Borneo and Trinidad postage dues, including proofs, rarities and covers, as well as an extensive collection of Tristan da Cunha modern postal history.
Contact Email: info@millenniumauctions.com