Welcome to our website...
Internet Sale 69 is now closed and
unsold lots are available for purchase
Download Sale 69 PDF Catalogue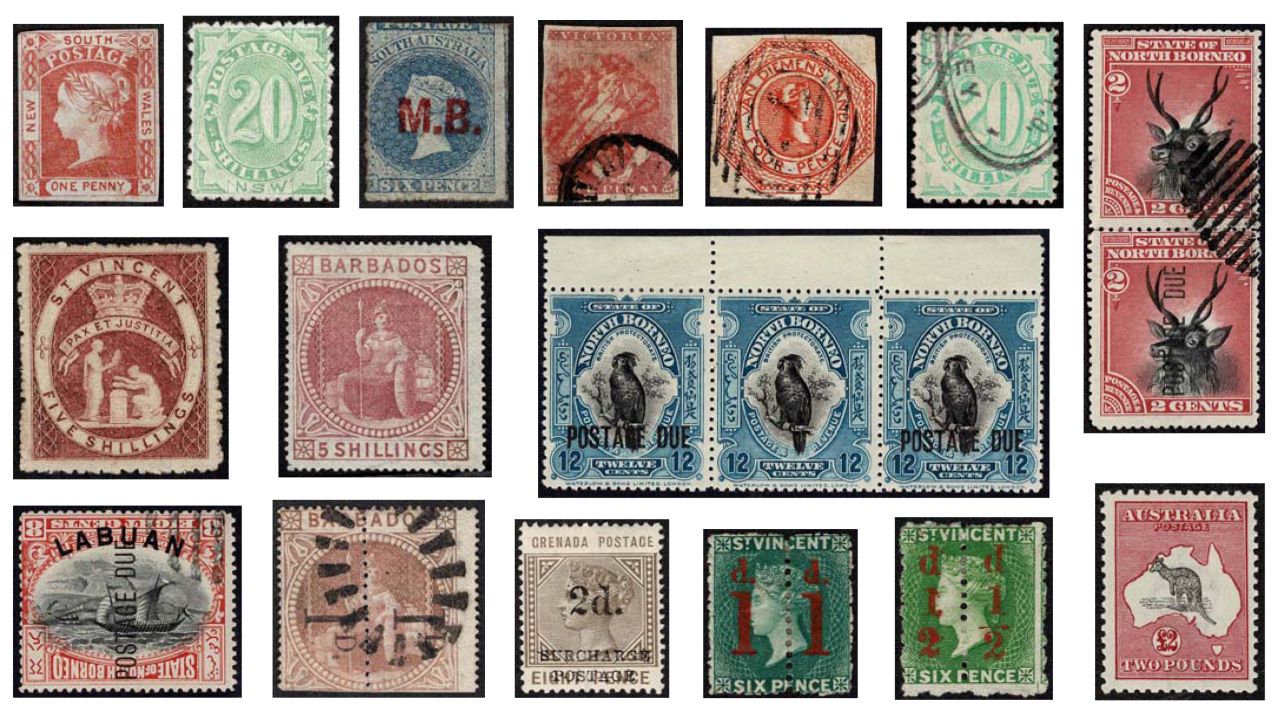 Welcome to our 69th sale, which was an online auction only, comprising almost 1600 lots offering a wide range of world-wide material.
There are fine stamps from each of the Australian Colonies, with the highlight being 65 lots of South Australian Departmental stamps. New South Wales and Victoria includes important groups of the postage due stamps. Good ranges of postal stationery are offered from each Colony, and there are extensive collections of numeral cancellations for New South Wales, Queensland, South Australia, and Victoria (with Butterflies and Barred Ovals), suitably lotted. A large collection of Tasmania is offered, emphasis on cancellations with useful First and Second Allocation numerals (including a Norfolk Island '72') and two collections of 1899-1912 circular datestamps, but also including bulk lots of Pictorials and punctured officials.
Australian Commonwealth has some useful ranges of Kangaroo and George V material, postage due rarities including genuinely used 10/- and 20/- Monocolours and the 1909-11 1d Perf 11, as well as some exceptional postage due covers. All classes of postal stationery are well-represented, and there are extensive ranges of registered mail and airmail covers, both commercial and first flights.
Rest of the World is highlighted by several specialised collection. British West Indies is represented by the Perkins Bacon issues of Barbados, Grenada (41 lots), St. Lucia and St. Vincent (49 lots) mostly mint and in very fine condition. There are also some later issues, including the Grenada 1d on 6d and 2d on 6d postage dues mint, which rank amongst the world's rarest postage due stamps.
Specialised collections of Labuan, North Borneo and Sudan postage due stamps include collection lots, uses on cover and most of the important stamps and errors. Highlights are the Labuan 8c with inverted frame, and the North Borneo 1918-30 12c strip of 3 with overprint omitted. Sudan includes proofs and two bisects on cover.